Aadhaar card update: Reprinted Aadhaar will be delivered in 15 days
Aadhaar card update: Reprinted Aadhaar will be delivered in 15 days
The Unique Identification Authority of India (UIDAI) has launched the new version of Aadhaar app. mAadhaar, the new Aadhaar app can be downloaded by both—Android and iOS users. The new Aadhaar app is available for download on both Apple's App store and Google's Play Store. The new Aadhaar aap is very handy as users can download Aadhaar card, offline eKYC, show or scan QR code, order a reprint, update address, verify Aadhaar, verify mail/email, retrieve UID/EID, request for address validation letter and also check the status of various online requests through mAadhaar. You can order Aadhaar reprint from your mAadhaar app. For getting Aadhaar reprint, you have to pay a service charge of ₹50, and reprinted Aadhaar will be delivered within 15 days to the registered address given in your Aadhaar.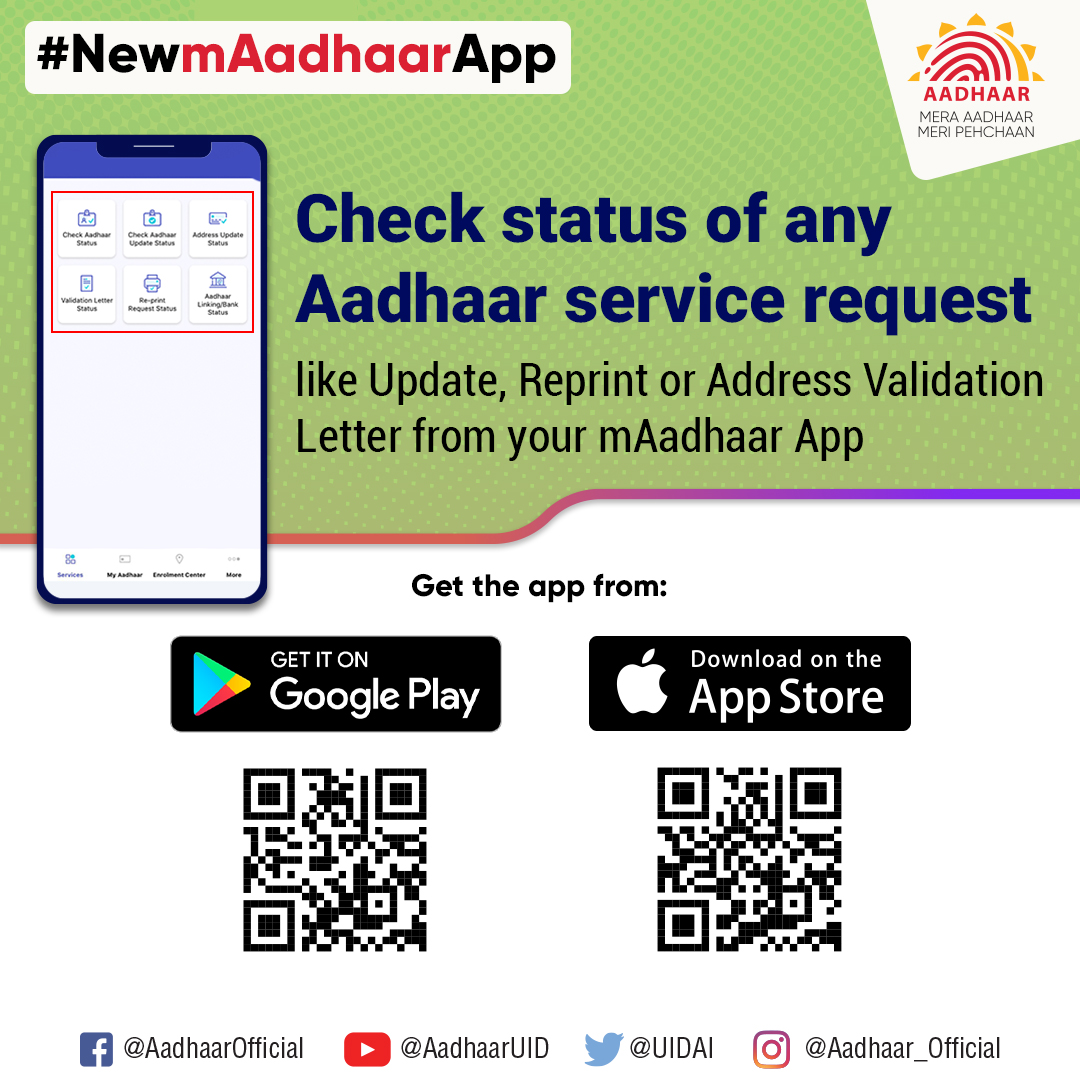 How to instal mAadhaar in your mobile phone
-Visit Google play store/App store
-Click on the Install button
-Give required permissions to the app
-The app will be installed on your phone
-You have to set a password for your app
-This password needs to be entered whenever you login the app
-The password is of 4 digits and contains all numerals
-The password ensures that even if your phone is in unauthorised hands, your Aadhaar data is not compromised with.
The new Aadhaar app supports 13 languages, including English, Hindi, Bengali, Odia, Urdu, Telugu, Tamil, Malayalam, Kannada, Gujarati, Punjabi, Marathi and Assamese.
The new mAadhaarApp has two major sections—Aadhaar Services Dashboard and My Aadhaar Section.
1) Aadhaar Services Dashboard – Single window for all Aadhaar online services applicable to any Aadhaar holder
2) My Aadhaar Section – Personalised space for the Aadhaar profiles you add on your App for the selected profile. To avail personalised Aadhaar services, a user needs to register the Aadhaar profile in the mAadhaar app.
Source:- livemint
Share: