Bad news for those watching TV, cable-DTH operator will shut down your set-top box!
Bad news for those watching TV, cable-DTH operator will shut down your set-top box!
Soon there will be many changes in the rules of watching TV. TRAI has already issued rules regarding the rates of the channels. On one side, from February 1, you will be able to watch TV by purchasing a pack of channels. On the other hand, cable operators are preparing to shut down your set-top box. Actually, this is also happening as per the government order. The TV set-top box will soon be closed for customers who do not have a Know Your Customer (KYC) soon. Cable operators have started sending SMS to their customers in this regard.
What is the rule, according to the government rules, now customers will have to make their own KYC in order to watch TV. In this, the voter ID card will be deposited with the cable operator. Set-top boxes of customers not paying KYC by January 31 will be closed. In fact, TV will be able to watch the TV channels pack from February 1. If you have not yet learned the pack from your cable operator, then definitely take it. Also, please update your KYC.

How To Update
According to the new rules of KYC TRAI, most cable operators are updating their customers' KYCs. Two things are very important for this. For example, if you are updating KYC of DEN cable TV then you will have to give a VCNO number written on the set-top box, along with your registered mobile number also.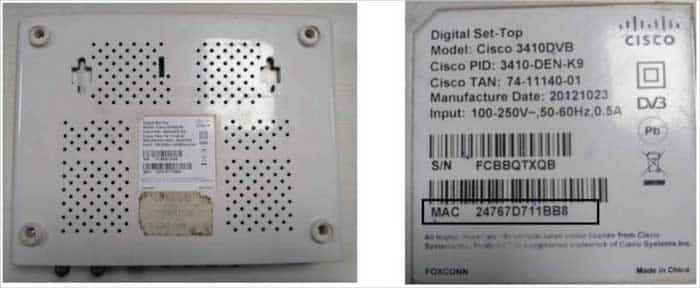 What is the VCNO number
VCNO number is a unique identification number written on every set-top box. This allows the cable operator to collect customer information. Each box has different VCNO numbers. It is recorded on the back of the box.
Update online after your KYC VCNO number is detected, you will have to go to https://caf.denonline.in/. Here you will have to fill your details with VCNO. After this, your registered mobile number will get OTP. After this you will be able to fill in your KYC details. Details of an identity card will be filled here for this.
Share: