How to check your Aadhaar enrolment/update status
How to check your Aadhaar enrolment/update status
With more and more government services requiring your Aadhaar ID, getting an Aadhaar number has virtually become mandatory.
Statistics suggest that more than 120 crore people in the country have already enrolled for Aadhaar.
In case you've applied for a new Aadhaar card or intend to update your details, here's a step-by-step guide on how you can check its status.
First, head to the UIDAI portal
After applying for a new Aadhaar card at the nearest Aadhaar centre, you might want to check the status of your application from time to time.
In order to do so, firstly, head to the UIDAI website.
Once there, on the left-hand side, you'll find a column which will have an option called "Check Aadhaar Status". Click on that.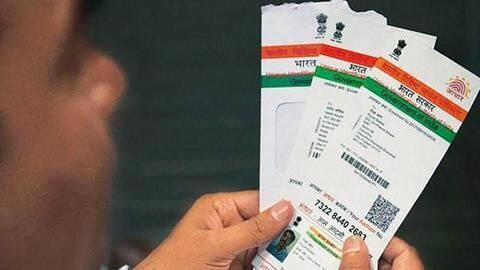 Enter your details, start tracking, and download when generated
In the next step, you'll have to enter your Aadhaar application details – namely, the enrolment ID allotted to you and the date/time of enrolment.
Though generation of your Aadhaar may take upto a month, you can keep track of your application with the help of the enrolment ID given to you.
When it's generated, you may download your Aadhaar and start using it.
How to update/correct details in your Aadhaar card
In case you're looking to update your Aadhaar details, it can be done through the same UIDAI portal mentioned earlier.
Head there, and in the middle column, you'll find an option called "Address Update Request (Online)".
Click it, enter the required details, and upload the necessary documents.
The status of your Aadhaar update request can be checked online with your Aadhaar ID.
Source:- newsbytesapp
Share: