National Pension System on your fingertips! Check NPSApp features, benefits
National Pension System on your fingertips! Check NPSApp features, benefits
Are you a National Pension System (NPS) subscriber? Here's good news for you. Now, you can track details of your account and investment on your finger tips. The Pension Fund Regulatory and Development Authority (PFRDA) has introduced NPSApp, which is available on Google Play Store and App Store.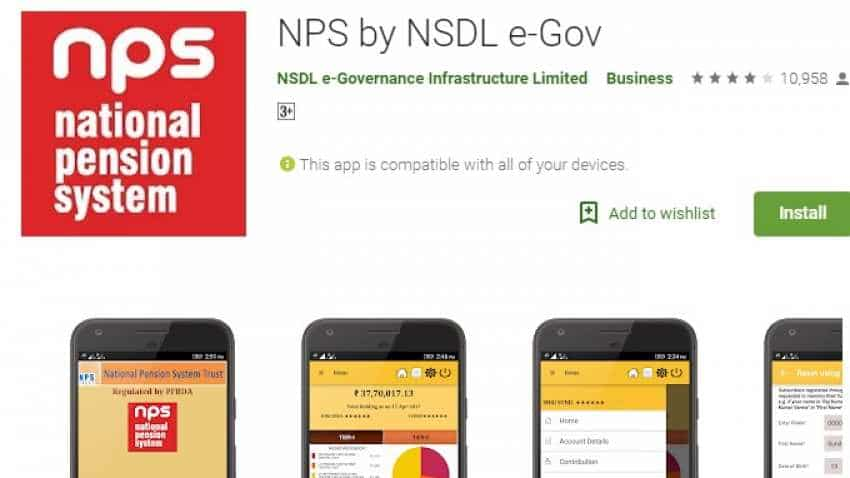 With the NPSApp, subscribers can access latest account details as available on the CRA website using user ID (PRAN) and password. "The APP accesses account details of the subscribers online and provides a user-friendly interface to browse through the account information. It also enables users to maintain latest contact details and password," says the App's description on android.
What to do with the new app: The NPSApp allows subscribers to:
1. View current holdings
2. Request for Transaction Statement for the year on your email ID.
3. Submit Contribution for Tier I/Tier II
4.Change Scheme Preference
5.Aadhaar seeding
6.Modify address using Aadhaar
7.Initiate withdrawal from Tier II account
8.View your Account details.
9.View Last five contribution transactions carried out
10. Change contact details like Telephone, Mobile no. and email ID.
11. Change your Password/Secret Question
12. Regenerate password using secret question / OTP
13. Get notifications related to NPS.
NPS is an easily accessible, low cost, tax-efficient, flexible and portable retirement savings account. Any citizen of India, whether resident or non-resident, can subscribe to NPS. However, they will have to be aged between 18 – 65 years as on the date of submission of his/her application to the Point of Presence.
Source:- zeebiz
Share: