Provident Fund news: Avail these PF facilities on UMANG app – Details here
Provident Fund news: Avail these PF facilities on UMANG app – Details here
The Employees Provident Fund Organisation (EPFO) on Monday (September 20) said that UMANG App is the only official App of EPFO and listed out the services which an EPFO member can avail on UMANG App.
EPFO took to its official Twitter account to share the details. "Avail services of EPFO on UMANG App – the only official App of EPFO," it tweeted.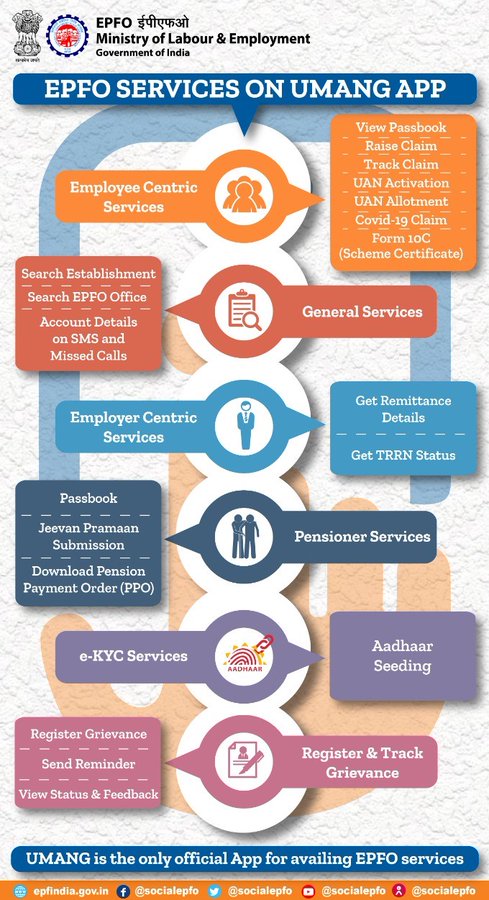 Here is the list of services that any EPFO member can avail of:
1. Employee Centric Services: Under the employee-centric services, members can see their passbook, raise and track claims, activate their UAN, UAN allotment, make Covid-19 claim and get form 10C (Scheme Certificate).
2. General Services: Under this, an EPFO member will be able to search establishment, search EPFO office and get account details on SMS and missed calls.
3. Pension Services: Under pension services, users will be able to see passbooks, do Jeevan Praman submission and download payment orders (PPO).
4. e-KYC Services: Under e-KYC services, Aadhaar seeding can be done.
5.  Employer Centric Services: The user will get remittance details and TRRN status.
6. Register and Track Grievance: Users can register their grievance, send reminders and view status and feedback.
Share: