SBI YONO Offer: Get 10% flat discount on gold buying; check details here
SBI YONO Offer: Get 10% flat discount on gold buying; check details here
SBI YONO Shopping Festival is underway from 10th December 2019. The SBI YONO Offer will continue till 14th December 2019. In this period, the State Bank of India is offering various offers on buying through SBI YONO App. In this offer, if someone is looking to buy gold, they have a lucrative 10 per cent flat discount in SBI YONO Shopping Festival.  However, the 10 per cent flat discount on gold buying is being on the gold jewelry line of Tanishq. The State Bank of India informed about the SBI YONO Offer through a tweet from its official twitter handle in the late night on 10th December 2019.
See SBI tweet below: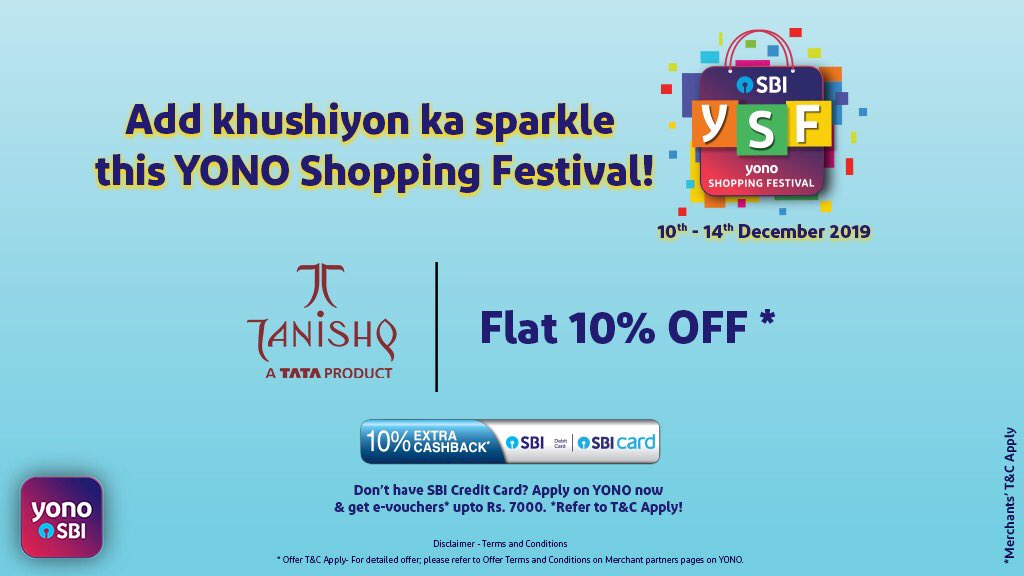 Informing SBI YONO App users about the SBI YONO shopping festival offers SBI tweeted, "Get exciting offers on your favourite Tanishq Jewellery with the great #YONOShoppingFestival from 10th to 14th December 2019. The time to start your festive shopping is now!
If the SBI YONO App user uses SBI cards (either debit or credit card), the SBI YONO shopper will get an additional 10 per cent cashback. The SBI cards department informed about this development yesterday through a tweet from its official twitter handle tweeting, "The YONO Shopping Festival is here to give you a 10% Cashback* on the YONO website/app when you shop with your SBI Credit Card.
With brands like Amazon, Pepperfry, Tanishq and more, your shopping season is now sorted! Hurry to avail of the offers! #YONOSBI #SBICard #MakeLifeSimple." So, if someone who is using SBI YONO App and does the SBI YONO shopping through SBI debit or SBI credit card for Tanishq gold jewelry buying, they can further maximise their discount by an additional 10 per cent cashback.
See SBI Card tweet below: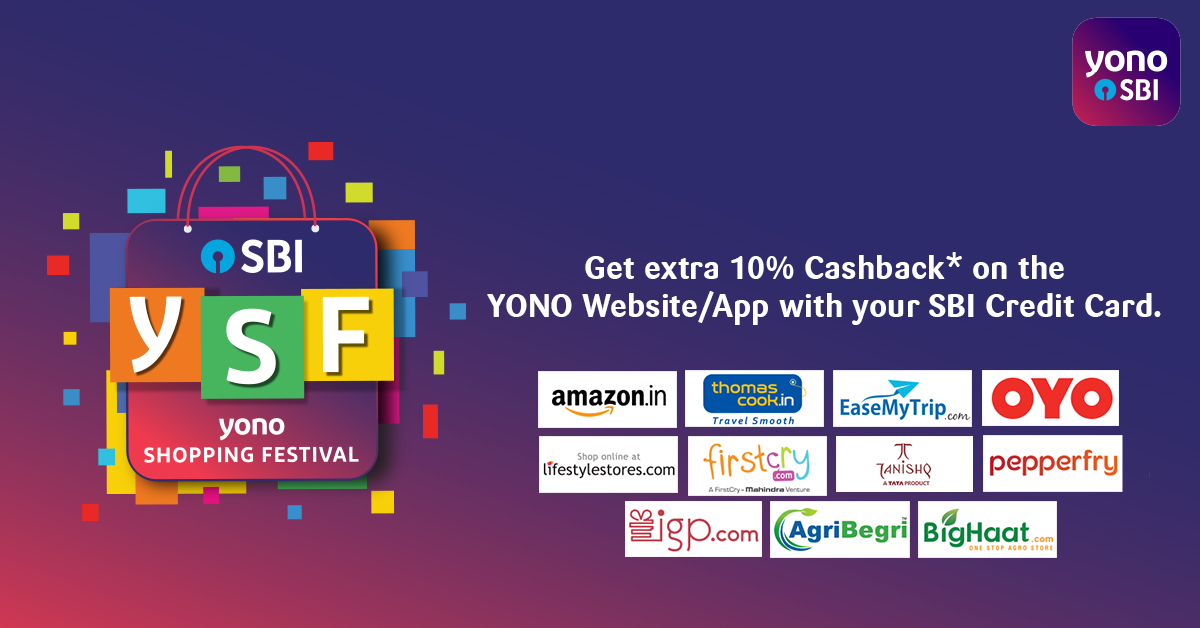 SBI YONO Shopping Festival has around 17 merchant partners that are offering up to 50 per cent discount to the SBI YONO App users and SBI YONO shoppers. These merchant partners of the SBI YONO shopping festival includes e-commerce giants like Amazon, Lifestyle stores, Thomas Cook, EasemyTrip, OYO, Pepperfry, etc.
Source:- zeebiz
Share: