UP Police has a 'mobile warning' for you
UP Police has a 'mobile warning' for you
NEW DELHI: When it comes to traffic-related awareness and rules, the police departments across India mostly advise drivers and vehicle owners. However, the UP Police now seems to widened their focus to pedestrians as well, warning about the risks associated with smartphone addiction. In a tongue-in-cheek tweet from official Twitter handle, the Uttar Pradesh has warned drivers about mobile addiction along with a hazard sign showcasing two people deeply engrossed in their phones while walking on the road.
This tweet has been appreciated by many and highlighted the importance of being alert on road, especially on crossings and red lights where their may be pedestrians 'lost' in their smartphones . With affordable mobile data, people are mostly hooked onto their mobile screens with earphones while on roads making it extremely unsafe for both– drivers and pedestrians.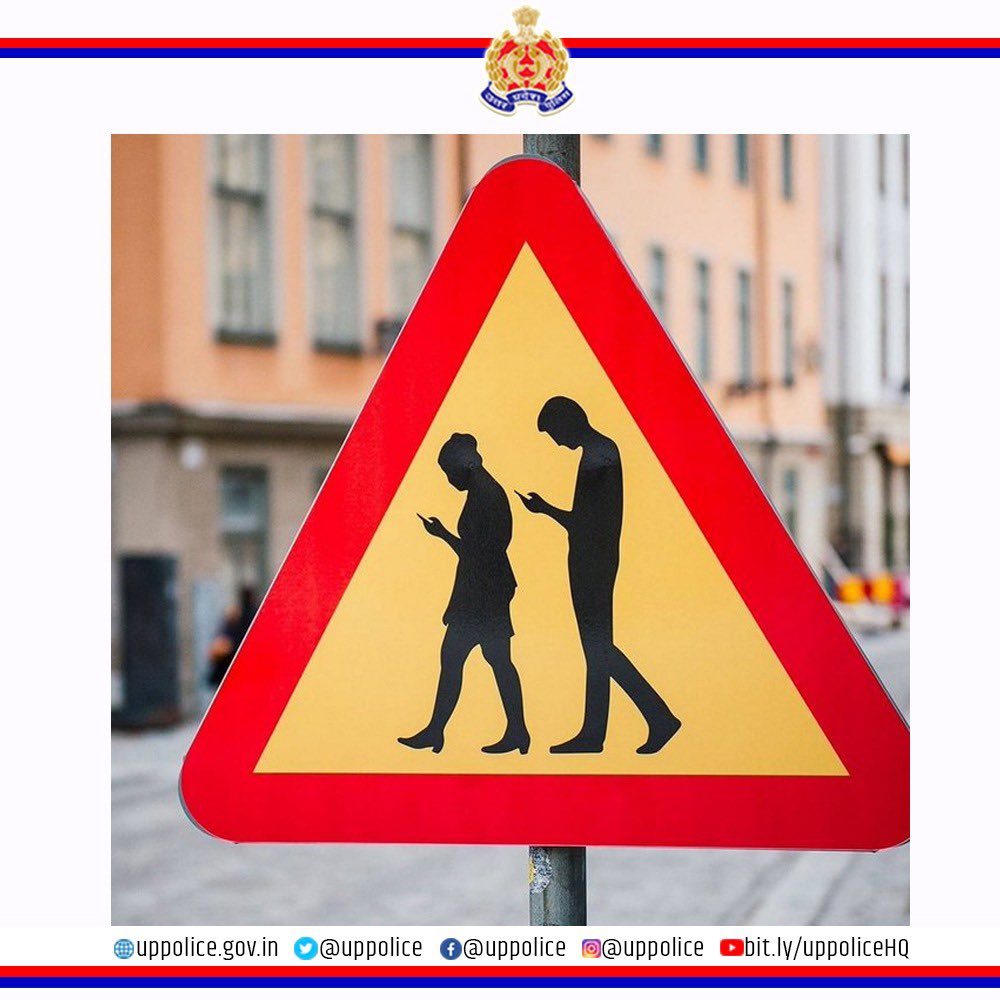 According to government data, roads across India are becoming more dangerous for pedestrians. As per the government data, the number of fatalities shot up from 12,330 in 2014 to 20,457 in 2017 — a jump of nearly 66%. Pedestrians are the most vulnerable road users as they have no protection in case of an accident. Cyclists and two-wheeler occupants also fall in this category. According to official data, 133 two-wheeler occupants and nearly 10 cyclists were killed daily in road accidents in 2017.
Tamil Nadu reported a maximum number of 3,507 pedestrians killed in road accidents last year, followed by Maharashtra (1,831) and Andhra Pradesh (1,379). Similarly, in the case of two-wheeler deaths, Tamil Nadu topped the list with 6,329 fatalities followed by 5,699 in Uttar Pradesh and 4,659 in Maharashtra.
Source:- gadgetsnow
Share: